Your position is based in OrderYOYO's headquarters in Copenhagen
You will cooperate with and be a valuable discussion partner to the senior management group. In the position, you will hold management responsibility for two commercial controllers, and be responsible for motivating, coaching and defining standard working areas for the team.
Your key focus will be on making OrderYOYO's ambitious roadmap live in the organisation and on boosting processes, and you will be at the forefront of driving strategic financial decisions that will contribute to shaping the company's growth and success.
You enjoy assuming full responsibility and working together with the business to achieve mutual goals while always seeking to challenge, optimise and improve. You consider it an exciting challenge to work in an organisation with many stakeholders.
Daily you will be responsible for developing and driving the reporting strategy for the performance management and financial overview, and you will be a key participant in supporting strategic planning and business development. Also, you will be responsible for leading and developing the FP&A function, and you will be expected to drive and support business performance management and optimisation across the organisation.
Currently each controller covers his/her own geographical area – so as a coordinator for the team you must have a strong focus on cross-geographical finance support and operations with virtual teams in different geographical locations.
Your key responsibilities
Main responsibilities and tasks will include, but not be limited to:
Driving and executing FP&A
Managing and developing employees
Participating in company strategy, including focus on M&A
Driving implementation and adaptation of a new planning tool
Further developing a reporting framework to facilitate monthly performance reviews
Leading monthly performance reporting and presentation, budget and deviations, etc.
Management/financial reporting
Analysis and business cases
Driving performance management, including KPIs and follow-up
Driving the Group annual financial planning wheel, incl. consolidating, reviewing and challenging.
Personal and professional qualifications
M.SC in Economics, Finance or Accounting (MSc Applied Economics & Finance, Finance & Investment or Finance & Accounting) or similar.
Relevant experience from a similar role from a Group function or a regional role, preferably from a major company or experience from the consulting industry. In addition, you have or wish to gain leadership experience.
You have a proven track record with planning tools, financial modelling and business cases as well as management and business reporting.
You have strong analytical skills and understand how to divide problems into relevant parts, ensuring quality in detail while keeping an overview of your deliverables.
Solid experience handling large data sets, while developing conclusions on the basis of these data.
You have strong a strategic and commercial understanding and a neutral curiosity for market relations, as well as the ability to acquire knowledge about new businesses.
Additionally, we find it important that you possess the following competencies:
You are proactive and motivated by creating results and you are motivated by acting as a discussion partner with the business/stakeholders.
You are willing to work independently – and with flexibility.
Does this sound like you
?
Please forward your application and your CV as well as any relevant exam certificates via the link below to Basico, which is our cooperative partner for this recruitment process.
You are welcome to contact Recruitment Director Gitte Hjortskov Larsen by telephone (+45 2510 2217) if you have any questions about the position.
OrderYOYO is the leading European provider of ordering, payment, marketing and POS software solutions to almost 10,000 takeaway restaurant partners with a market leading position in the two largest takeaway markets in Europe, UK and Germany, as well as the market leader in Denmark, Ireland and Austria.
OrderYOYO's solution is offered as a combination of a fixed subscription and usage-based Software-as-a-Service (SaaS) model that enables independent takeaway restaurants to build their own branded online presence and grow their businesses.
Founded in 2015, OrderYOYO is on a mission to inspire and empower local takeaway restaurants to engage directly with their customers by being their preferred digital business partner.
OrderYOYO has been on a significant growth trajectory over the past years and has a very ambitious strategic plan to accelerate the growth even further in existing and new markets.
In 2021, the company went public and entered the German market through the acquisition of Happz. In 2022, the company merged with app smart and is now 5 times the size it was in 2019, pre-pandemic.
140 employees+ and 22 different nationalities.
Do you want to know more?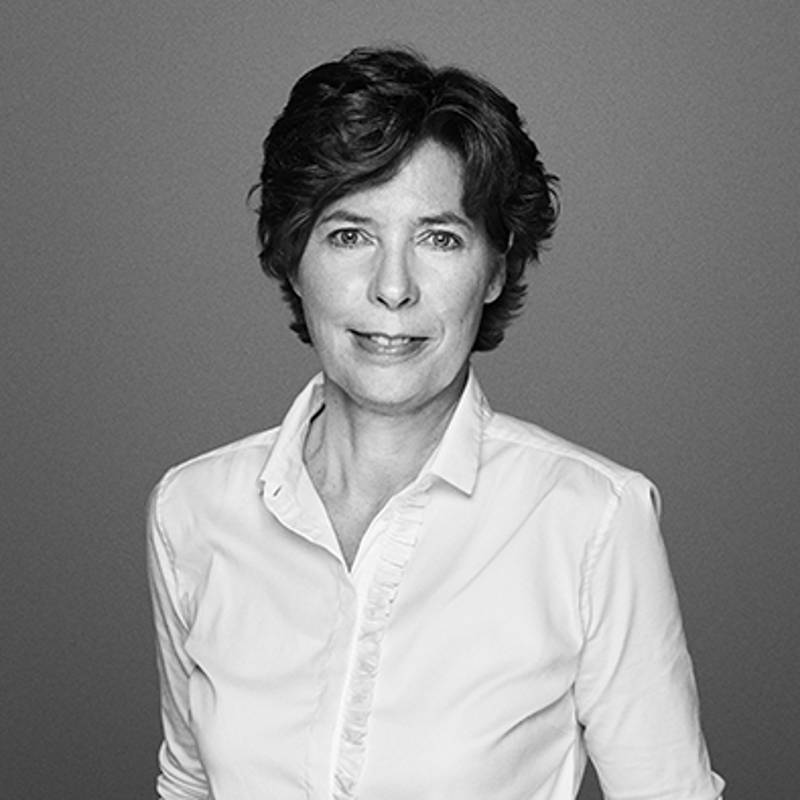 Do you want to know more?
Gitte Hjortskov Larsen, Director
Contact us