Consultancy based on the needs of your business
We ensure that your challenges are met with proposals for solutions bringing about visible and useful results. We refer to it as 'Beyond Business Support' because we understand the entire business and develop solutions creating value across the business.
We offer, i.a., consultancy about financial management, Finance's IT solutions, legal processes, CFO Roadmap, ERP projects, strategies and many other things. Regardless of business area, our consultants will give you consultancy that creates value and makes you and your business successful.
Specialised consultancy for the support functions
At the core of Basico are our skilled consultants who have many years' corporate experience from Denmark and abroad. We have specialised in offering value-creating consultancy to the support functions since they support the way to your business' development and success.
That's why we have the same mission across our service lines: making the support functions successful.
Solutions working in both PowerPoint and your everyday work
As consultants we have seen a multitude of strategies and proposals for solutions that have never come beyond the PowerPoint presentation. When starting a collaboration with you and your business, it is therefore important to us that we understand the unique situation and needs of your business. Because we know that this is the best way to help you with your specific challenge - so that the solutions work both in PowerPoint and in the everyday work of the relevant employees.
And you will get value-creating consultancy and solutions that not only look good on paper, but that will also 'go live' across the business.
Dialogue and collaboration
Dialogue and collaboration are at the core of the way in which our consultants work. And we consider it important to be present - both literally and figuratively. Through our physical presence, we'll get thorough knowledge about your organisation, and through our attentiveness to you and your colleagues we make sure to ask the right questions and help you with the right things.
We promise to deliver 'Beyond Business Support', and we intend to keep that promise. This means that consultancy is part of the package - whether you contact us to specifically request consultancy or to get help for a project or interim solution. We intend to create value for your business and, therefore, we promise you to always share our observations and recommendations with you - no matter the nature of the assignment.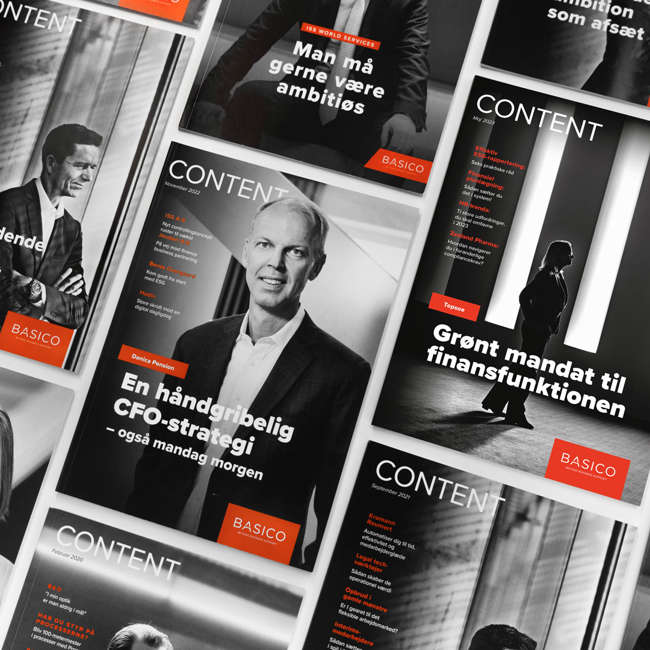 Make your business stronger through strong insights
Get professional inspiration with substance directly into your inbox.
Subscribe to our newsmail, Insights by Basico, and receive our specialist magazine, Content.
Insights by Basico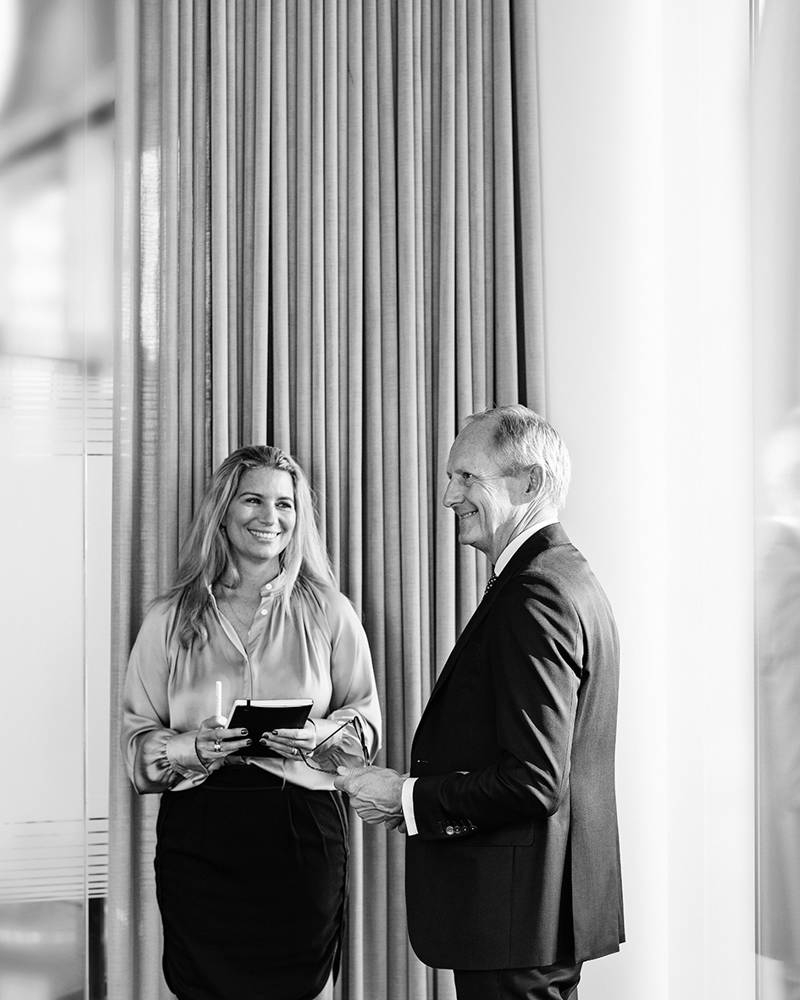 Do you have an immediate need for an interim consultant for a specific task? Basico offers interim assistance, helping your business achieve its goals when you need an temporary help.
Would you like more information?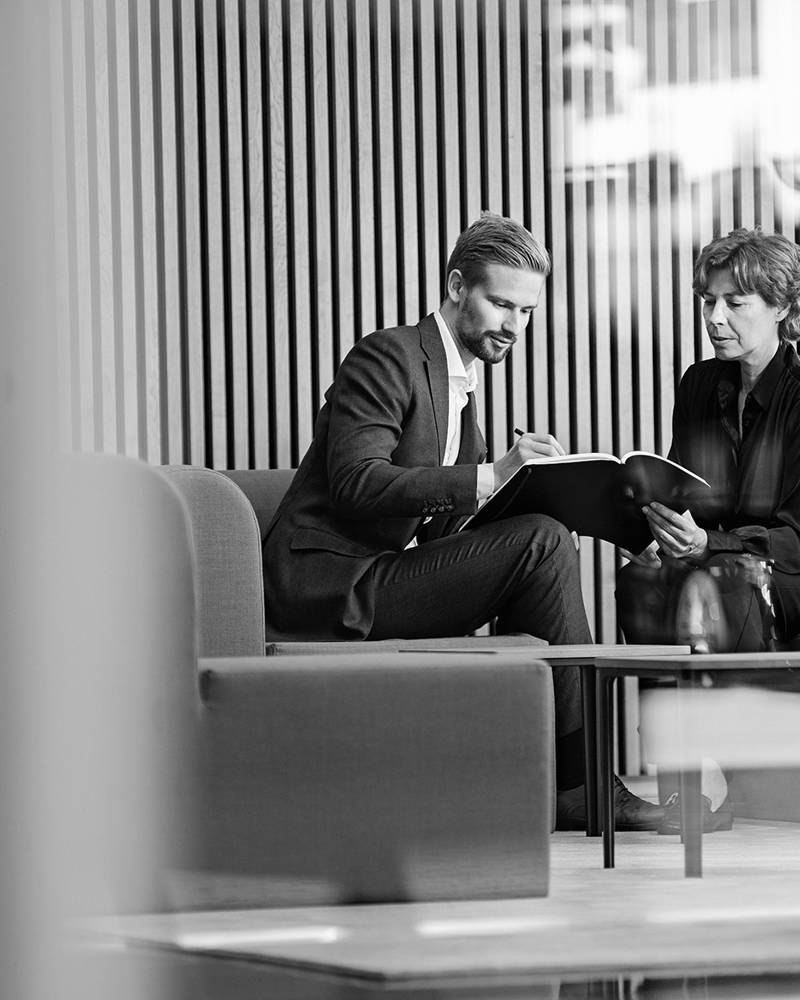 Do you need assistance finding competences within the areas of Finance, Legal, HR, Finance IT, or Facility Management? Then, we can help you with executive search and recruitment of manager, mid-level managers, and specialists.
Would you like more information?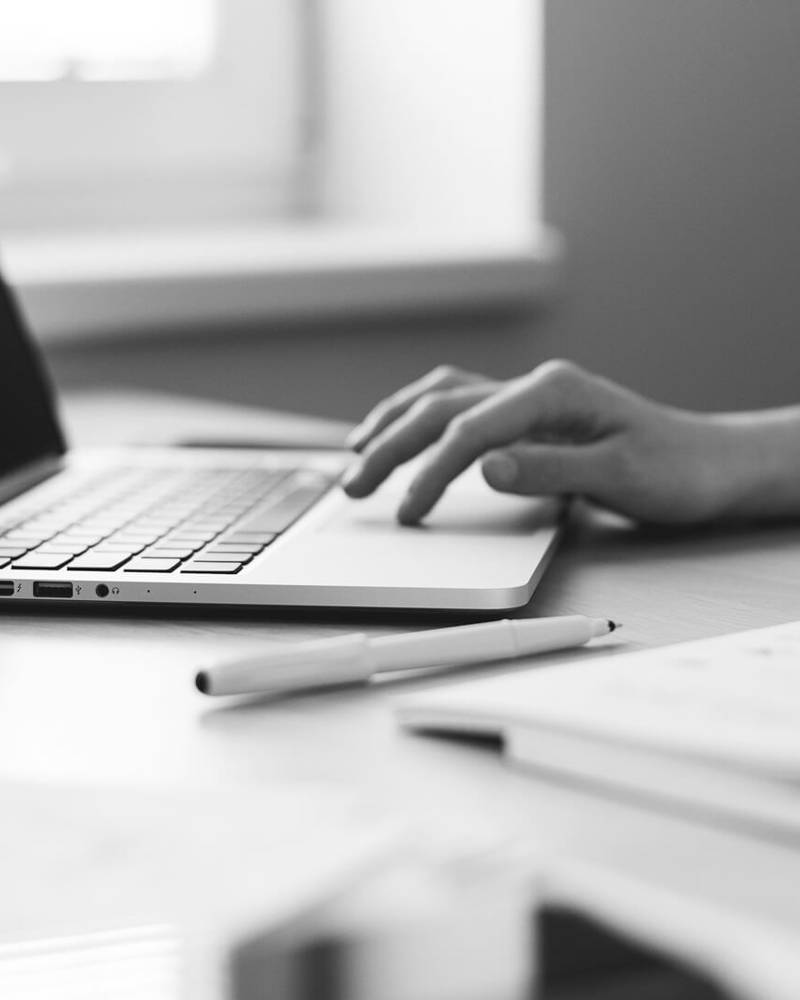 The technological foundation is decisive for the support functions' ability to meet the needs of the business and for your business getting as much value as possible from the support functions.
Would you like more information?