Do you want to make your support function stronger?
We are the consulting firm that helps your company's support functions become successful. Since we hold the view that the role played by the support functions is far more important and goes beyond mere support. That's why we provide inspiration for change and development, challenge and create perspective. And if you are looking for consultancy, interim solutions, and project assistance within the areas of CFO Services, Legal Services, Finance IT Services, and People & Payroll Services, you have come to the right place.
We want to make the support functions a success. That's our vision. What's yours?
We give you consultancy based on more than 20 years' practical experience from major Danish and international companies. So though our consultancy and solutions will be adjusted to the specific needs, size, and complexity of your business, you'll benefit from our best practices across industries.
Summing up, we can assist your business with consultancy, digitalisation, interim, and recruitment in the support functions. And if we are to mention a handful of specific examples, we can help you ...
Specify your ambition for the CFO area in a financial roadmap
Handle the ESG reporting requirements
Find interim solutions that you can use as a strategic lever
Increase the value of the intersection between Finance and IT
Give the core processes in your Finance function a digital overhaul
Position your Legal department as a commercial partner
Engage in sparring with us about your real-estate projects and reconstruction or relocation projects
Recruit managers or specialists. 
Would you like to know more about our four service lines?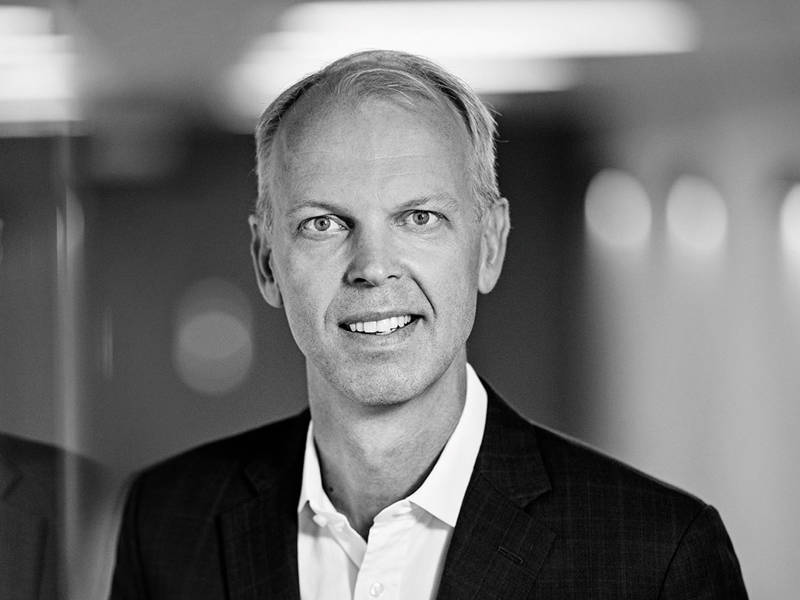 We have a CFO area with pragmatic, hands-on people. So, they don't care much for long PowerPoint presentations. Things must be tangible, which we have focused on. That's why we have not made long, backward-looking 'as-is' analyses focusing on problems when working with the roadmap. Rather, we have been helped to facilitate the talk about where we would like to go, based on our everyday work and the good things that we can continue to develop.
- Thomas Dyhrberg Nielsen, CFO of Danica Pension
We go to work to make the people around us successful
If you join forces with us, you'll meet people with solid expert knowledge, who are eager to bring this knowledge to the table - for the benefit of your business.
This means that you'll meet consultants who involve you and your employees - to understand your needs and ambitions for the future. No matter whether we are to assist you with daily operations or with a business-critical project. Since we know that the best way in which to help you with your specific challenges is in collaboration with you - so that the solutions works not only in PowerPoint, but also in your employees' everyday work.
Read our many cases and see how our methods and consultancy work in practice.