Release valuable time through digitalisation
The support functions are met with still more demands and expectations for the deliverables - usually, without the allocation of more resources. This means that we must work smarter - and introduce effectivizations to release time to be able to meet the needs of the business.
An obvious way to increased efficiency goes via digitalisation because digitalisation makes it possible to release time by having software handle some of the repetitive, manual processes otherwise handled by the employees.
'The missing link' between the support function and IT
At Basico, we go to work to make other successful, and we have many years' experience working in the intersection between IT and the support functions. When we help your business with digitalisation, our focus is on ensuring that the solutions support your work in the best possible way and on creating an understanding between IT and the support function affected.
We are ready to help your business get started well and all the way across the finishing line no matter whether you contact us to request assistance for a part of your company's digitalisation project or for the entire project. We can help you with an array of things from the choice of legal tech tools to, for example, GDP and contract management, and to replacement of your company's ERP system and automation by means of RPA.
Finance IT Services
Digitalisation services tailored for the needs of the support functions
We offer a wide array of digitalisation services to be able to meet all the needs of the support functions, and we are continuously extending our palette with new tools and services capable of creating value to our customers.
We can help you with, i.a., ERP replacements, process automations, process management, planning, Bi, project management and digitalisation of the month-end closing process. But we can also provide consultancy as regards which FM system to choose for data capture, or which legal tech tools can relieve you in your daily work.
What our digitalisation solutions have in common is our constant focus on making the work of the support functions easier and releasing valuable time that the employees can dedicate to more value creating and interesting tasks than repetitive, manual processes. It is, however, more interesting to act as a business partner to the business than to move data around in a huge amount of Excel sheets.
If in doubt about the digitalisation need in your business, please contact us. We have many years' experience assessing the digitalisation need in the support functions, and we would be pleased to take a non-binding talk with you about where and how it would make sense to set to work based on the current situation of your business and your needs.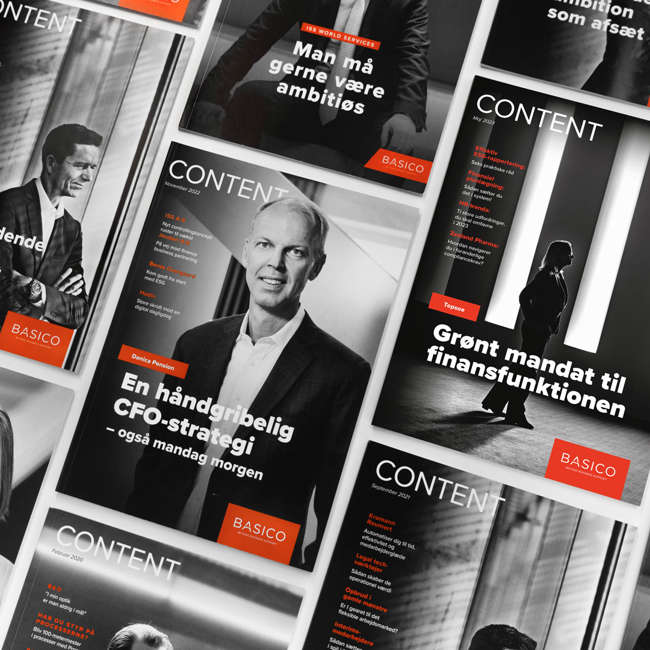 Make your business stronger with strong insights
Get professional inspiration with substance directly into your inbox. 
Subscribe to your newsletter, Insights by Basico. Then, you will receive our specialist magazine Content.
Insights by Basico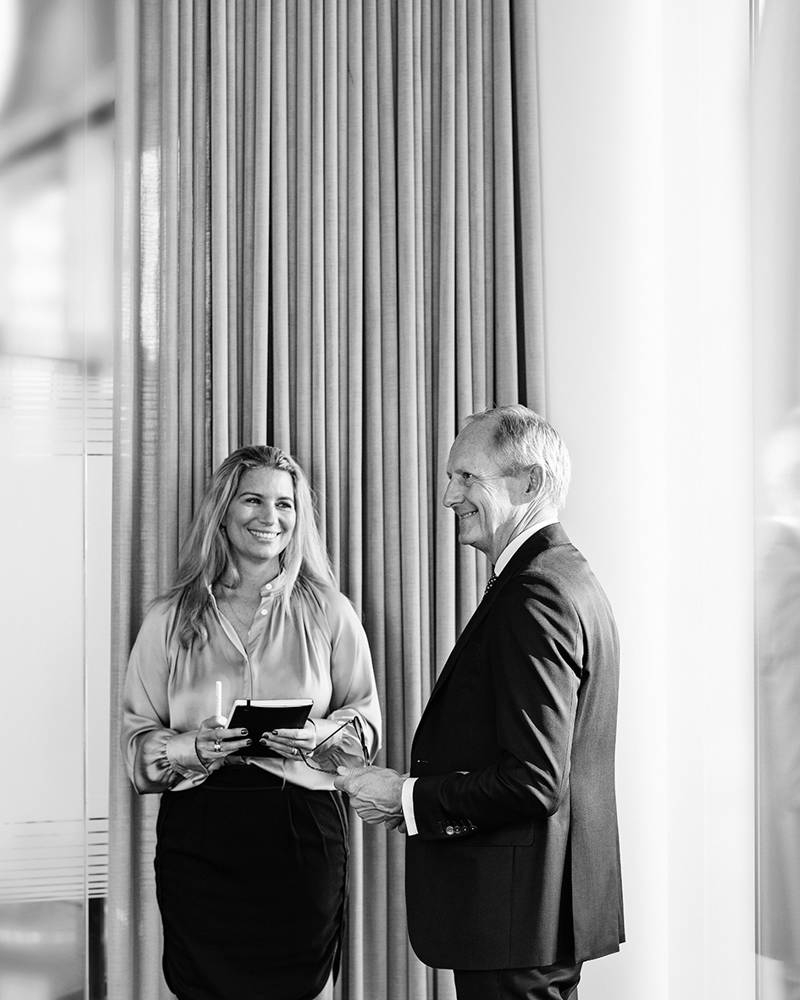 Do you have an immediate need for an interim consultant for a specific task? Basico offers interim assistance, helping your business achieve its goals when you need an temporary help.
Would you like more information?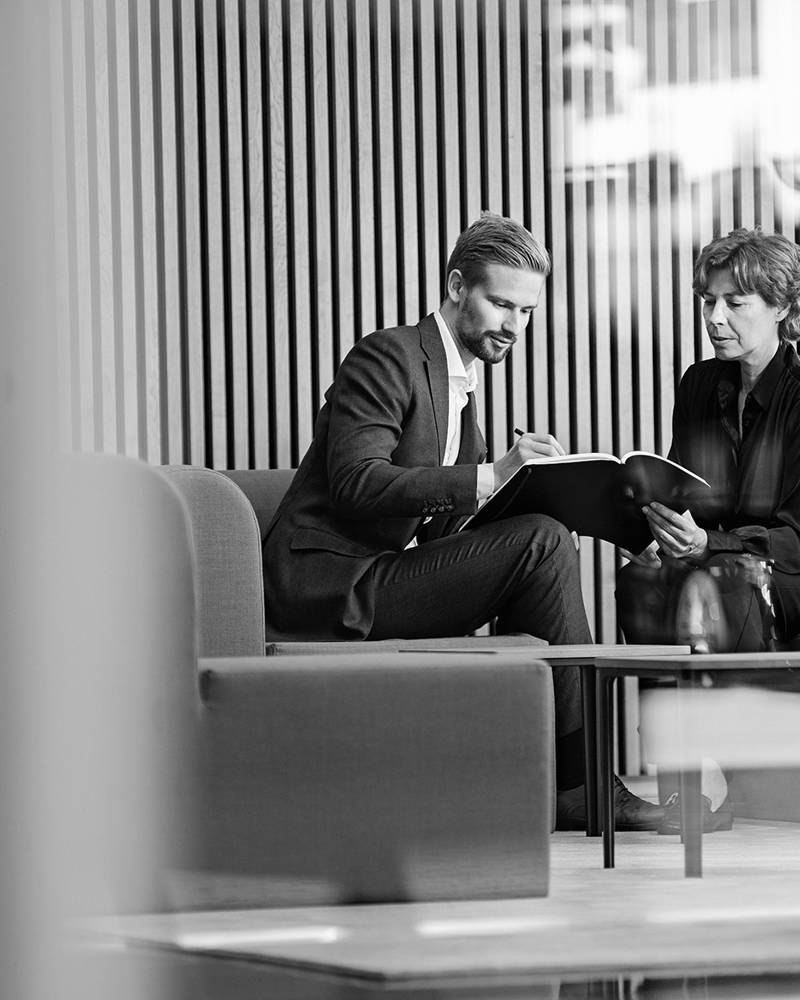 Do you need assistance finding competences within the areas of Finance, Legal, HR, Finance IT, or Facility Management? Then, we can help you with executive search and recruitment of manager, mid-level managers, and specialists.
Would you like more information?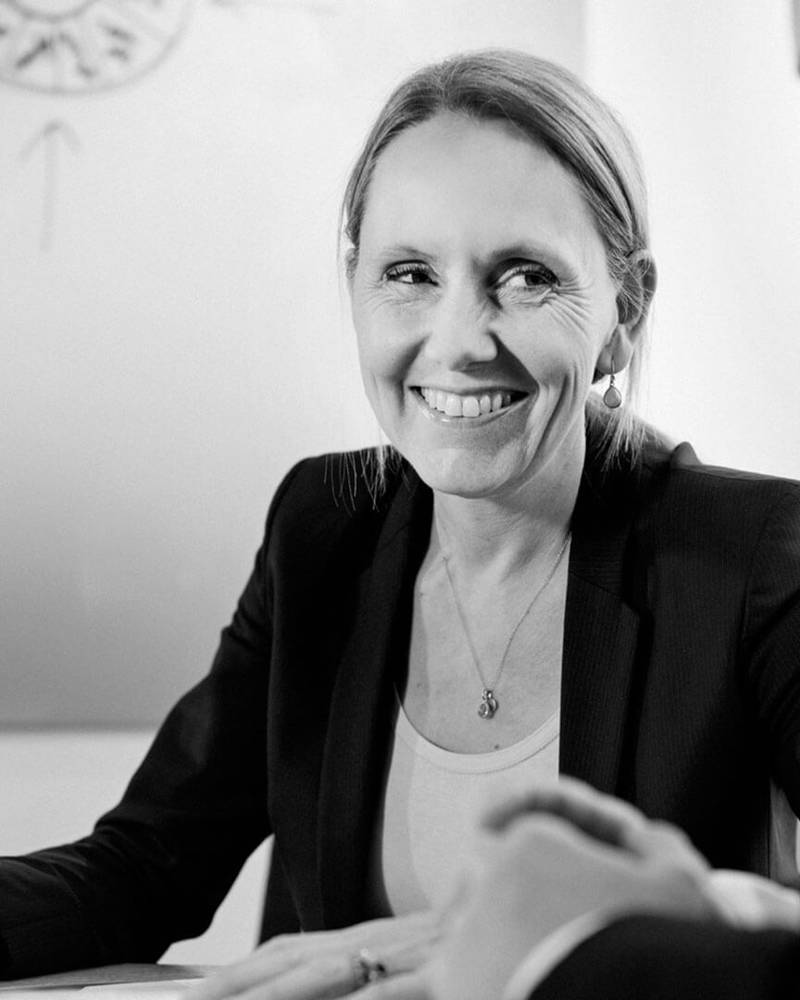 We believe that a strong foundation is decisive for a strong business undergoing growth. Therefore, our focus is on offering value-creating consultancy to the support functions.
Would you like more information?